rssChatGPT for MTA (chatgptapi)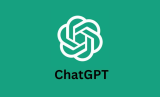 (see 1 picture)
| | |
| --- | --- |
| Category: | script |
| Author(s): | rafikicroz |
| Downloads: | 460 |
| Rate: | You need to be logged in to vote |
| Rating: | 3.5 (2 Votes) |
Description:
Este resource permite utilizar un comando para "hablar" con la API de Chat GPT y que te responda por el chat de MTA.
Para su funcionamiento necesitas tener un API Key
En el .lua dejo el Link a la lista de APIs de OpenAI
- - - - - -
This resource allows using a command to "talk" to the Chat GPT API and have it respond through the MTA chat.
For its operation, you need to have an API Key.
In the .lua file, I leave the link to the list of OpenAI APIs.
- - - - - -
Git Hub Repo
https://github.com/rekznoz/MTAChatGPTAPI
Version history
| Version | Publish Date | Changes | |
| --- | --- | --- | --- |
| 0.5.0 | 2023-04-17 00:41:23 | First public release | Download |