rssBankBreak (bankbreak)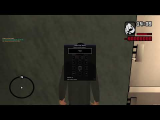 (see 1 picture)
| | |
| --- | --- |
| Category: | script |
| Author(s): | Sidragosam |
| Downloads: | 276 |
| Rate: | You need to be logged in to vote |
| Rating: | 1 (1 Vote) |
Description:
Break The Bank Code in MTA:SA
This is a resource when you have to break the bank vault code to be able to rob the vault.
The server will generate a random number, and you have to guess it.
To get the right answer type /keycode to the chat as Admin.
YouTube Video:
https://www.youtube.com/watch?v=u0F72z-XgBo
Version history
| Version | Publish Date | Changes | |
| --- | --- | --- | --- |
| 1.0.0 | 2022-12-29 03:37:38 | First public release | Download |