rssthe hatch with interior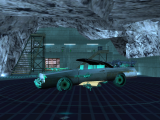 (see 3 pictures)
| | |
| --- | --- |
| Category: | map |
| Author(s): | Nebla |
| Downloads: | 290 |
| Rate: | You need to be logged in to vote |
| Rating: | None (0) |
Description:
I am pretty sure that you already know there is a hatch underwater in GTA V, some people thinks it has its own easter eggs.
I can't say they wrong. Yes it has a sound effect in gta v which actually references to a song in morse code. But I think you didn't hear any Underwater hatch in Multi Theft Auto.
I was saw a video "I've opened the hatch in GTA 5.. this is what's inside!" so this map was made because I got motivate from that video also where I am inspired from.
The map has the same Alien car sound like as in gta v. No you don't need to kill anyone to get inside the hatch. Simple go to hatch and it will be opened for you.
The interior is quite bigger than the one as in gta v. I reinterpreted The Hatch & Interior in Multi Theft Auto <3
My discord server:
https://discord.gg
/jMvQNxHbD8

...

(more)
Version history
| Version | Publish Date | Changes | |
| --- | --- | --- | --- |
| 1.0.0 | 2022-06-16 23:04:10 | First public release | Download |