rsskillscript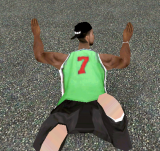 (see 2 pictures)
| | |
| --- | --- |
| Category: | script |
| Author(s): | [PS]DazzaJay[AU] |
| Downloads: | 1794 |
| Rate: | You need to be logged in to vote |
| Rating: | 2.7 (12 Votes) |
Description:
Kill Script

Allows the use of /kill or /suicide (to suicide) in every game mode.

As some gamemodes don't have /kill built into them, so when you're stuck, you have no way out. Well, with this script, you do!

Its great for when you get stuck in a glitch in the map, or any other reason that you would need to suicide.

Simply put in your servers Resources folder and run it!
Version history