rss[DD] Down! Down! Down! By MiniGoveya ([dd] down! down! down!)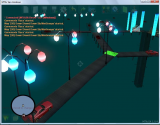 (see 4 pictures)
| | |
| --- | --- |
| Category: | map |
| Author(s): | GoveyaPower |
| Downloads: | 1688 |
| Rate: | You need to be logged in to vote |
| Rating: | 4 (4 Votes) |
Description:
Its a Map of form [DD]


Is great ...

You can down for the hole in the center of map and get Dune for push mines and up to get Hunter xD and kill alive players
more easy :D

I Hope You Like..

You Can edited it but... i ask you what you don't put your credits on my credits ... can you put

"[DD] Down! Down! Down! askdsakdska Ft. MiniGoveya!"

Pls ;)

So ... bie bie...

its all :D

i hope you like and...

rate my map pls :D

BIE!
Version history
| Version | Publish Date | Changes | |
| --- | --- | --- | --- |
| 1.0.0 | 2010-08-14 00:44:45 | First public release | Download |
Gamemodes for this map
| Name | Long name | Description |
| --- | --- | --- |
| race | Race | Staff note: This may be outdated. Please use the version in the offi.. |