rssRace modificado (racers)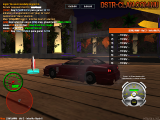 (see 3 pictures)
| | |
| --- | --- |
| Category: | gamemode |
| Author(s): | miniatur5 |
| Downloads: | 1784 |
| Rate: | You need to be logged in to vote |
| Rating: | 2.3 (3 Votes) |
Description:
Este es una modificacion del gamemode race original que cuenta con algunas mejoras, sonidos de conteo, un Top time mas llamativo, traveling en movimiento, textos de los mapas mas coloridos, otro nametag y un cronometro mas arreglado.
Este gamemode no esta compilado por lo que pueden editarlo a su gusto.
nota: debido a que no añadi el top time en el gamemode les dejo un link aparte para que lo bajen
https://mega.co.nz/#!z8IgBb7Y!yDMrSVUhKu2Q2WWmb_Dibt06-qGe..-nPpUbWeTA
---------------------------------------------
This is a modification of the original race gamemode includes several improvements, counting sounds a most striking rankingboard, traveling moving texts of the most colorful maps and a stopwatch more settled.
This gamemode is not compiled so you can edit it to your liking
note: because the top does not add time to the gamemode I leave a link apart to be put down
https://mega.co.nz/#!z8IgBb7Y!yDMrSVUhKu2Q2WWmb_Dibt06-qGe..-nPpUbWeTA
Version history
| Version | Publish Date | Changes | |
| --- | --- | --- | --- |
| 0.8.3 | 2014-05-19 18:24:17 | First public release | Download |