rss[DM] Can you love me again? V1 by G&T ([dm]canyoulovemeagain_v1_by_grace_and_tails)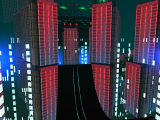 (see 7 pictures)
| | |
| --- | --- |
| Category: | map |
| Author(s): | faggrace, Inspirator |
| Downloads: | 1254 |
| Rate: | You need to be logged in to vote |
| Rating: | None (0) |
Description:
Full version with music see thread:
http://forum.mtasa.com/viewtopic.php?f=93&t=69630
Video:
http://www.youtube.com/watch?feature=player_embedded&v=3XWG5fxxWX4
Hello all!
G&T Mapping here again, as usual at your service!
Providing you with the latest high quality maps FOR FREE, made by us.
This time we decided to go with a not that difficult track design, with at the same time trying to keep the map as fun as possible. This is our first attempt at a DM Night Time Map, we hope you will enjoy the map, feel free to distribute and ejoy the map to your heart's content. DO NOTE: This map is a First verion and everything in the map is still subject to change.
We really appreciate any feedback from the community and ppl testing out our products, so feel free to leave a comment
below.

Contact.
Site: http://www.freakingawesomeguys.co.uk/index.php
FB: Gavino Manca
Steam: Mud-shovel (Grace)
Skype: Holylightt

Thanks!
G&T Mapping
...

(more)
Version history
| Version | Publish Date | Changes | |
| --- | --- | --- | --- |
| 1.0.0 | 2014-01-16 13:55:10 | First public release | Download |
Gamemodes for this map
| Name | Long name | Description |
| --- | --- | --- |
| race | Race | Staff note: This may be outdated. Please use the version in the offi.. |