rss[SKC] Death Race (skcdeathrace)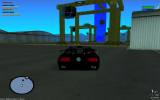 (see 4 pictures)
| | |
| --- | --- |
| Category: | map |
| Author(s): | [SKC]CsenaHUN |
| Downloads: | 1472 |
| Rate: | You need to be logged in to vote |
| Rating: | 3.3 (3 Votes) |
Description:
[SKC] Death Race:
MTA Race map. Max 32 player, min 2. 40 cp. 10 sec respawn.
Car: Ford Mustang GT 2005 LORD TUNING (Bullet) author: The Newmanator, converted & modified by JVT
Weapon: Minigun

Scripts:
Sky
Weapon
Remove weapon
Repair
Nitro
Headlight
Show ammo
Clothes

Ty SDK and BinSlayer to help me in test and script.
Version history
| Version | Publish Date | Changes | |
| --- | --- | --- | --- |
| 1.0.0 | 2010-06-19 20:43:19 | First public release | Download |
Gamemodes for this map
| Name | Long name | Description |
| --- | --- | --- |
| race | Race | Staff note: This may be outdated. Please use the version in the offi.. |