rssBank Robbers (bank robbers)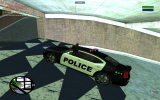 (see 1 picture)
| | |
| --- | --- |
| Category: | map |
| Author(s): | [SKC]CsenaHUN |
| Downloads: | 3240 |
| Rate: | You need to be logged in to vote |
| Rating: | 3.7 (10 Votes) |
Description:
MTA Race map. Min 10 Max 32 player. 7 police car, 25 robber car. The point is police have to stop robbers. Only robbers can finish the race. 50 cp. 15 sec respawn.

Scripts:
Sky
Different police and robber clothes
Different police and robber cars
Police car: infernus, Dodge Charger SRT8 Police, author: EA, ikey07
Robber car: buffalo, FlatOut-Blade, author: OLEGator
Different headlight
Police and Robber Team, author: [SKC]AdiBoy
Weapons: Desert Eagle, TEC-9 and SPAZ-12 Combat Shotgun
Ty AdiBoy, SDK and BinSlayer to help me in testing and ty for recomendations.

Rate and comment if you have any suggestion.
Version history
| Version | Publish Date | Changes | |
| --- | --- | --- | --- |
| 1.0.0 | 2010-06-16 14:00:26 | First public release | Download |
Gamemodes for this map
| Name | Long name | Description |
| --- | --- | --- |
| race | Race | Staff note: This may be outdated. Please use the version in the offi.. |