rssslender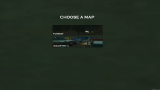 (see 2 pictures)
| | |
| --- | --- |
| Category: | gamemode |
| Author(s): | Noneatme |
| Downloads: | 20987 |
| Rate: | You need to be logged in to vote |
| Rating: | 3.8 (62 Votes) |
Description:
Official Slender Gamemode

This gamemode is made by me(Noneatme).
You are in a forest/Industry, and your task is to find 8 Pages.
Be carefull, the slenderman is right behind you and he will kill you.

CHANGELOG 2.1.0:

- Added a stammia display
- Added a slender warning that will glow, if slendy is looking at you
- Added the helpmenu
- Recoded the sprint-script
- Sounds are now not downloadable any more
(NOT TESTED IN OTHER RESOLUTIONS YET)

If you found some bugs, please report them.
Version history
| Version | Publish Date | Changes | |
| --- | --- | --- | --- |
| 2.1.1 | 2013-02-26 14:49:32 | - Bugfixx (DOWNLOAD THIS VERSION PLEASE) | Download |
| 2.1.0 | 2013-02-26 14:44:24 | | Download |
| 2.0.0 | 2012-10-27 19:19:38 | + Added a new map called "industry", + Added a map selection menue, + Various Bugfixxes, + Slendy is more "slendy" now (Or not, test it please :D) | Download |
| 1.0.0 | 2012-10-18 21:08:47 | First public release | Download |