rssfy_poolday (fy_pooldaycsrw)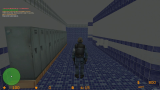 (see 7 pictures)
| | |
| --- | --- |
| Category: | map |
| Author(s): | JacobItaly |
| Downloads: | 233 |
| Rate: | You need to be logged in to vote |
| Rating: | None (0) |
Description:
fy_poolday made by diegofun, converted to CSRW gamemode by Jacob. This map is a team deathmatch map, there are no bombsites, nor hostages - your objective is to just kill the enemy team.
For this map you need the CSRW gamemode. If you want some ambient sounds from the map, you can request it via. email and i can put it.
If you want to help me with map models (txd. dff. col) because i search for more maps (Mirage, Overpass) to be missing, you can convert it and send me to my email (you'll be credited):
[email protected]
Version history
| Version | Publish Date | Changes | |
| --- | --- | --- | --- |
| 1.0.0 | 2022-02-22 16:55:39 | First public release | Download |
Gamemodes for this map
Name
Long name
Description
csrw
Counter Strike: RenderWare
Team Deathmatch game mode inspired by Counter Strike.

[!] Make su..