rssdl_normalgen (dl_normalgen)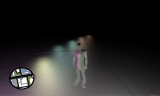 (see 1 picture)
| | |
| --- | --- |
| Category: | script |
| Author(s): | Ren712 |
| Downloads: | 128 |
| Rate: | You need to be logged in to vote |
| Rating: | None (0) |
Description:
Resource: dl_normalGen v0.0.3
Author: Ren712

Description:
Normals for world objects (if not present in dff) do not exist or if are generated
using 'generate normals' flag in shader they might turn up improper. dl_lightmanager
lights might generate a simple variant of non interpolated normals based on scene depth.
This resource generates normals that are smoothen and slight screen space normal mapping
effect (based on colorRT) is applied. The resource uses parts of the sslr effect from
reshade.

This requires dl_core resource. Also works with other dl_* resources.
Version history