rssHappy Coin Marketi (neux-coinmarket)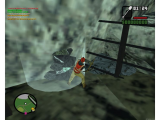 (see 8 pictures)
| | |
| --- | --- |
| Category: | script |
| Author(s): | neux |
| Downloads: | 268 |
| Rate: | You need to be logged in to vote |
| Rating: | 5 (1 Vote) |
Description:
--TR--
-Coin market ve görev sistemidir.
-Kenevir Toplama ve Maden görevi vardır. Ambiansına kadar özenerek yapılmıştır.
-Sistem tamamen açık kodludur.
-Görevleri yapıp topladığınız coinler ile 4 çeşit özel silah alabilirsiniz.
--EN--
-Coin market and mission system.
-There are Hemp Gathering and Mining missions. It was made with care even for its ambiance.
-The script completely open-source.
-You can get 4 kinds of special weapons with the coins you collect by doing the missions.
Version history