rss[RACE] Custom Racing Circuit Map Pack (custom-racing-circuit-map-pack)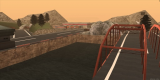 (see 14 pictures)
| | |
| --- | --- |
| Category: | map |
| Author(s): | Reiko: |
| Downloads: | 211 |
| Rate: | You need to be logged in to vote |
| Rating: | None (0) |
Description:
Forum thread:
https://forum.mtasa.com/topic/121182-race-custom-racing-ci..-download/
Video:
https://youtu.be/BXgHWmp323I
ENG: I'm releasing some circuit maps made by me for the RACE Game Mode FOR FREE!
This pack contains 14 highly detailed, fully decorated, ready to play maps that covers a wide variety of themes.
Each race course is composed of a circuit which needs to be completed twice (you must pass through a succession of checkpoints). Should the player move outside the race tracks, the racer's acceleration will decreases noticeably. Also in some circuits the race track's sidelines have obstacles that will stop the players if they crash into them.
You all can freely use them in your server, but no re-releasing or claiming as your own. Anyways I hope you
like them, and enjoy playing as well. Comments are aswell welcome.

---------------------------------------------------------

ESP: Estoy publicando algunos mapas de circuitos hechos por mí para el modo de juego RACE absolutamente gratis.

Este pack contiene 14 mapas altamente detallados, completamente decorados y listos para jugar, los cuales abarcan varias temáticas. Cada carrera está compuesta de un circuito que debe completarse con dos vueltas a la pista pasando por una sucesión de puntos de control. Si el jugador se mueve fuera de la pista de carrera, la aceleración disminuirá notablemente. Además, en algunos circuitos las líneas laterales de la pista tienen obstáculos que detendrán a los jugadores si chocan contra ellos.

Por favor NO ajustar los respawn vehiculares u otras configuraciones, ya que esta es la forma en que pretendíamos que fueran jugados.

Todos pueden usar estos mapas libremente en sus servidores, pero NO pueden volver a publicarlos o reclamarlos como propios cambiando el nombre del autor. Espero que los disfruten jugando y tengan varias horas de diversión.

---------------------------------------------------------

More race maps here: / Más mapas de carreras aquí:

Reiko's race map pack:
https://forum.mtasa.com/topic/91820-race-reikos-map-pack-2016/

RG's race map pack:
https://forum.mtasa.com/topic/91962-race-rgs-map-pack/


...

(more)
Version history
| Version | Publish Date | Changes | |
| --- | --- | --- | --- |
| 1.0.0 | 2019-11-26 17:46:57 | First public release | Download |
Gamemodes for this map
| Name | Long name | Description |
| --- | --- | --- |
| race | Race | Staff note: This may be outdated. Please use the version in the offi.. |