rssServer Rules (gtav_pickupsinfo)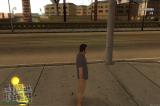 (see 3 pictures)
| | |
| --- | --- |
| Category: | script |
| Author: | GTA_V |
| Downloads: | 686 |
| Rate: | You need to be logged in to vote |
| Rating: | None (0) |
Description:
Hello Community
I made a new server rules system !
Most of MTA Servers are using bind and commands like 'F1' .. etc etc !
But mine is different !
I have made Dx Window and you can change the color of the bar of the window and when the player hit the 'Info Pickup' he'll get this Dx Gui, he won't get 'Cursor' !
Your question is how will the player close the window, i'll answer on it
when the player leave the pickup the window will close auto
you can change server rules and add more pickups
i made this script without using debugscript so if you had any error or problem post it in a comment
enjoy
https://forum.mtasa.com/topic/96973-rel-new-dx-server-rule..ent-864922
-----------------------
Tags:
GTA V
GTA 5
GTAV
GTA5
Dx
Server Rules
Rules Panel

Rules
2017
2018
-----------------------------------
...

(more)
Version history
| Version | Publish Date | Changes | |
| --- | --- | --- | --- |
| 1.0.0 | 2017-06-26 23:40:43 | First public release | Download |