rssYönetici Paneli (bycash_yöneticipaneli)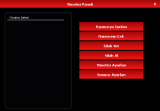 (see 1 picture)
| | |
| --- | --- |
| Category: | script |
| Author: | ByCash |
| Downloads: | 1031 |
| Rate: | You need to be logged in to vote |
| Rating: | 2.5 (46 Votes) |
Description:
Türkçe (Turkish)
Admin Panel
*Panel 'yöneticipaneli' ve 'yp' komutu ile açılır.
*Paneli kulllana bilmek için 'Console' yetkisine sahip olmanız gerekiyor.
Detaylı bilgi için
www.MTASATURK.com
'u ziyaret ediniz.
━━━━━━━━━━━━━━━━━━━━━━━━━━
İngilizce (English)
Admin Panel
* The panel opens with 'yöneticipaneli' and 'yp' command.
* You need to have 'Console' authority to know how to use the panel.
For detailed information
www.MTASATURK.com
Version history
| Version | Publish Date | Changes | |
| --- | --- | --- | --- |
| 4.0.0 | 2018-02-07 16:42:44 | Yep yeni özellikler eklenmiştir./ New features have been added. | Download |
| 3.0.0 | 2017-09-14 10:17:17 | | Download |
| 2.0.0 | 2017-06-19 16:55:03 | Kod erişimine izin verilmiştir/ Tasarım değişmiştir. | Download |
| 1.0.0 | 2017-03-20 15:50:59 | First public release | Download |