rssCitizens2 (citizens2)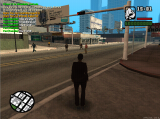 (see 1 picture)
| | |
| --- | --- |
| Category: | script |
| Author: | FreeLANMan |
| Downloads: | 561 |
| Rate: | You need to be logged in to vote |
| Rating: | 5 (3 Votes) |
Description:
Pedestrians! Peds everywhere!
Improvements in the citizens resource by terminator.
(
https://community.multitheftauto.com/index.php?p=resources..p;id=3390)
All the original commands plus:
/citizenab - The most like GTA:SA peds spawn. Relative to the Admin. High density (40 peds always nearby the admin). Dont use with another Ped resources (slothbot, traffic, etc) or it can delete another peds.
Compatible with the resources:
- interiors
- race
- tdm
- deathmatch
- briefcaserace
- carseverywhere
- And many others
/citizenaa - Same system of citizenab, but low frequency and density. More recommended for use with another Peds resources.
/citizen10 - Admins can spawn 10 peds
/citizenr - Admins can spawn 2 runners peds
/citizenp - Admins can spawn peds in prede
fined automatic places in all map. The peds is only activated when someone pass nearby.

All peds are server-side.

- Bugs:
-- Peds can appear from nowhere.
-- Immortal peds, passive peds if you spawn more than +/-45 peds.

I still working on it so wait for updates in some days.

[PT-BR]
Pedestres! Pedestres em todo lugar!
Melhorias no script Citizens feito pelo terminator, para você ter pedestres numa situação mais parecida com o GTA:SA.
Todos os comandos do original, mais:

/citizenab - Deixa todo lugar com vários pedestres parecido com os NPC do GTA colocados próximos ao Admin que digitou o comando. Alta densidade (40 peds no máximo). Não use com outros recursos de peds (slothbot, traffic, etc) que pode baixar drasticamente a densidade dos outros peds ou bots.

/citizenaa - mesmo sistema do citizenab, mas com baixa frequencia e densidade. Recomendado se você tem outros recursos que usam Peds ativados como o Slothbot.

/citizen10 - Admins podem colocar 10 peds onde estiverem
/citizenr - Admins podem spawn 2 peds corredores
/citizenp - Admins podem spawn peds em locais predefinidos por todo o mapa. Estes só são ativados se alguém passa num destes locais.

Todos os peds são criados pelo servidor. Respeite o limite de 40 peds aproximadamente se não quer encontrar peds q não reagem a seus ataques ou que são imortais.
Dedicado a todos que lutam por redes livres paralelas à Internet.
...

(more)
Version history
| Version | Publish Date | Changes | |
| --- | --- | --- | --- |
| 2.0.3 | 2017-01-06 18:24:18 | Some improvements (the peds are spawned relative a some random player, better positions in the citizensaa e citizenab comands) | Download |
| 2.0.2 | 2017-01-04 13:33:18 | Critical bug remove | Download |
| 2.0.0 | 2017-01-04 01:06:45 | First public release | Download |