rsslos santos pd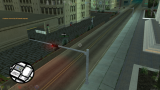 (see 6 pictures)
| | |
| --- | --- |
| Category: | map |
| Author(s): | EfsaneALbayraK |
| Downloads: | 364 |
| Rate: | You need to be logged in to vote |
| Rating: | None (0) |
Description:
For Turkish =
Herkese Selamlar , Bugün By.JeweL(Berkan Saku) ile LSPD karakolunun karşısına Roleplay & Freeroam ,Vb serverlere uyum sağlayabilecek bir harita oluşturduk.
Umarım beğenirsiniz , Görüntüler mevcuttur , yer LSPD karakol önü.

For English =
Greetings to All, Today By.JeweL (Berkan Saku) and LSPD outpost, we have created a map that can adapt to Roleplay & Freeroam, etc. servers.
Hope you like it, Images are available, the place is LSPD outpost.
Version history
| Version | Publish Date | Changes | |
| --- | --- | --- | --- |
| 1.0.0 | 2020-05-31 13:05:38 | First public release | Download |