rssBaseMode (basemode)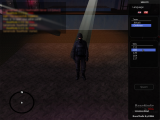 (see 10 pictures)
| | |
| --- | --- |
| Category: | gamemode |
| Author(s): | Rhbk |
| Downloads: | 26350 |
| Rate: | You need to be logged in to vote |
| Rating: | 3.8 (184 Votes) |
Description:
NEW:
http://forum.mtasa.com/viewtopic.php?f=108&t=39916&p=405095
OUTDATED!!
Gamemode in AAD Rumble style from sa-mp, attack and defense. Bases and Arenas in GM are stored in XML.
Game target:
* Mode Base:
- Team "Attack" need to take over area by killing all defenders or by being in marker for X seconds (setable in config).
- Team "Defense" must defend the base by waiting till time ends or by killing all attackers.
* Mode Arena:
- Both teams must kill players from opposite team.
Commands:
* For Admins:
- /startbase [number] - Start Base.
- /startarena [number] - Start Arena.
- /changeteamall - Change all players teams for opposite.
- /changeteam [player_nickname] - Change specified player team for opposite.
- /timeround [minutes] - Set round time (in minutes).(for base)
- /timeround2 [minutes] - Set round time (in minutes).(for arena)
- /end - End played round.
* For Players:
- /votebase [number] - Vote for Base.
- /votearena [number] - Vote for Arena.
- /rsp - Respawn yourself (if alive) in place where you used this command (work once per round and fix your unsync/float).
Binds:
- F4 - Change team for opposite.
- R - Change spectated player.
Special Informations:
- Mod has 95 created Bases and 64 Arenas.
- Add this line in acl file if you want players to be kicked for having armor:

<object name="resource.BaseMode"/>

in group "Moderator".

* You have no permission to edit and release edited version of gamemod without Author's permission.

� Copyright 2008 by Rhbk
...

(more)
Version history
Version
Publish Date
Changes
0.3.6
2009-08-28 19:53:50
- upgrade to 1.0
- ...
Download
0.3.5
2009-07-30 02:12:41
- fixed some simpled bugs
- New "attackes" spawns

Download
0.3.0
2009-04-26 14:28:18
Download
0.2.0
2009-01-22 16:27:27
- reprogrammed client side
- added simple parachute script
- new gui style
Download
0.1.9
2008-12-19 21:32:48
- Changed weapon menu
Download
0.1.8
2008-12-18 21:54:32
- spawn bugs fixeds
- removed Combat Shotgun/Added MP5
- health points changed from 200 to 150
- arena bugs fixeds

Download
0.1.7
2008-12-10 21:01:23
-marker countdown bug fixed
Download
0.1.6
2008-12-08 00:13:40
- Spawn bug fixed
- Changed player skins
- Added auto switch team of end round
- Fixed text typos
Download
0.1.5
2008-12-07 12:23:58
First public release
Download
Maps for this gamemode