rssEmote Script (emotes)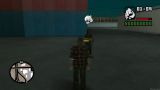 (see 3 pictures)
| | |
| --- | --- |
| Category: | script |
| Author: | ShockWave |
| Downloads: | 184 |
| Rate: | You need to be logged in to vote |
| Rating: | None (0) |
Description:
[ENG]
Emotes are very necessary to show your expressions in a funny way! Today Limitless Dev brings the emotes for your server. This resource is compatible with all the servers. This is Emotes Lite version which is free and released officially by LimitlessDev.Net
Emote Lite Version includes four emotes and this resource is compiled.
You can always buy the premium version in which you can add unlimited emotes, and resource is un-compiled.
Buy premium version here:
https://limitlessdev.net/product/emotes/
Panel opens with "X"
[TR]
İfadelerinizi komik bir şekilde göstermek için çok emir gereklidir! Bugün Limitless Dev, sunucunuz için emoteleri sizlere sunuyor. Bu script tüm sunucularla uyumludur. Ücretsiz ve resmen LimitlessDev.Net tarafından yayımlanan Emotes Li
te sürümüdür.

Emote Lite Versiyonu 4 emote içerir ve bu kaynak kapalı kodludur.

Sınırsız emote ekleyebileceğiniz premium sürümü her zaman satın alabilirsiniz ve script uncompiled şekilde verilir.
Premium versiyonunu buradan satın alabilirsiniz: https://limitlessdev.net/product/emotes/

Panel "X" tuşu ile açılır
...

(more)
Version history
| Version | Publish Date | Changes | |
| --- | --- | --- | --- |
| 1.0.0 | 2018-07-26 13:04:16 | First public release | Download |