rsskwkejectorseats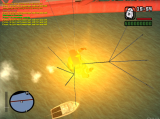 (see 3 pictures)
| | |
| --- | --- |
| Category: | script |
| Author: | KWKSND |
| Downloads: | 2041 |
| Rate: | You need to be logged in to vote |
| Rating: | 3.7 (14 Votes) |
Description:
This resource has been slightly modified and uploaded by Ransom (with permission of KWKSND). I have changed authorship to KWKSND:
This script allows you to eject each passenger and then yourself from vehicles by pressing J.
In its current state it only works as a demonstration. You may edit it to your needs but credit KWKSND.
http://www.kwksrv-mta.info
:)
Version history
| Version | Publish Date | Changes | |
| --- | --- | --- | --- |
| 1.0.0 | 2011-03-08 15:33:09 | First public release | Download |