rssgl-załadunekrtv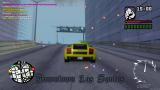 (see 3 pictures)
| | |
| --- | --- |
| Category: | script |
| Author: | MartinPanZycia |
| Downloads: | 63 |
| Rate: | You need to be logged in to vote |
| Rating: | None (0) |
Description:
Jest to praca w ktorej bierzesz kradzione TV , i roznoszisz po domach i sie pytasz czy ktos chce kupic , mozesz negocjowac cene , lub zgodzic sie na 1 lepsza cene klienta , lub sprzedawac wlasna cene . Dostajesz Exp i rozwijasz swoja kariere jak osprzedawca kradzionych RTV .
---------------------------------------------------------
ENG : It is the job in which you're stolen TV, and roznoszisz in their homes and in August asking if someone wants to buy, you can negotiate the price, or agree to the 1 better price the customer or sell their own price. You get Exp and develop his career as osprzedawca stolen electronics.
YT:
https://www.youtube.com/watch?v=qydmogRqZIM&t=29s
Version history
| Version | Publish Date | Changes | |
| --- | --- | --- | --- |
| 3.0.0 | 2017-01-06 21:10:11 | First public release | Download |