rssRear mirror (mirror)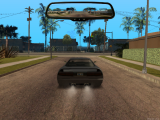 (see 3 pictures)
| | |
| --- | --- |
| Category: | script |
| Author: | [Blur]Lime |
| Downloads: | 1161 |
| Rate: | You need to be logged in to vote |
| Rating: | 2.3 (3 Votes) |
Description:
EN:
This resource will add rear mirror for vehicle on your server. Set FPS to 50-70 to the best work of this script.
This script is working only in the vehicle. Press "N" in the vehicle to open rear mirror.
RU:
Данный скрипт добавит заднее зеркало для машин на вашем сервере. Поставьте ФПС на 50-70 для наилучшей работы скрипта.
Данный скрипт работает только в машине. Нажмите "N" чтобы открыть заднее зеркало в машине.
See the video about this script:
https://www.youtube.com/watch?v=9TGnZ9ZMz4E
Version history
| Version | Publish Date | Changes | |
| --- | --- | --- | --- |
| 1.0.0 | 2017-01-04 08:38:45 | First public release | Download |